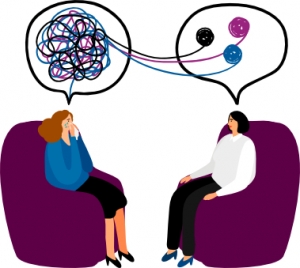 Therapy Fees:
Initial Intake Session – 75 minutes – $115.00
Individual Session – 60 minutes – $ 90.00
Couples Session – 60 minutes – $100.00
Parenting Session – 60 minute – $ 100.00
Sand Tray Session – 60 minutes – $90.00
Family Therapy – 75 minutes – $100.00
Insurance:
I do not participate with insurance providers because they often dictate the treatment, frequency, and amount of sessions they will allow, which impairs my ability to provide optimal treatment to meet your needs. The benefit of not using your insurance is that your psychotherapy session is fully your own and confidential. And a mental health diagnosis will not be placed on your permanent record.
I have provided a list of questions you can ask your insurance provider:
What are my "Out of Network Outpatient Mental Health Benefits", when seeing a licensed mental health counselor?
Do I need a referral from my Primary Care Physician (PCP)?
What is the coverage amount for each session?
How many sessions per year does my health insurance cover?
Do I have a deductible, co-insurance or copayment?
Have I met my deductible for this year?
Payment:
Cash, check, or credit card payments are due at the time of service.
A sliding scale is available for those with limited income.
You are responsible for your paying your fee. I will provide you with a statement of services for you to submit to your insurance provider for services rendered based on your "Out of Network Benefits".
Miscellaneous Fees:
Missed appointment or late cancellations( less than 24 hours) – $50.00
Returned check or insufficient funds – $ 30.00 per occurrence
Copy of counseling record – $ 25.00 ( up to 25 pages ) +0.25 each additional page
Scheduling:
I recommend you schedule weekly or biweekly sessions to receive your best benefit from therapy. Under certain circumstances other to meet your scheduling needs.
Cancellation Policy:
I require a 24 hour notice for canceling appointments. If less than 24 hours is given for a missed appointment, you will be responsible for paying a $50.00 cancellation fee. Late fees are not reimbursed by insurance providers.