Most of us in our life time have suffered with some form of trauma – complex or even a single terrifying event. Various studies report that an unexpressed emotion may be damaging to both our physical and mental health. Betty recognizes the need for knowledge and understanding of the complexity of trauma in order to ensure well-being for each individual. She understands that each one of us has a different journey, and is a good communicator, attentive listener and a supportive therapist. She provides positive encouragement, support and guidance.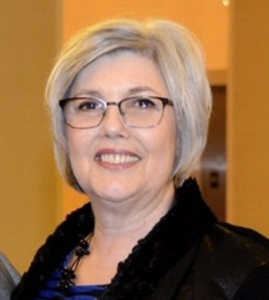 Betty has been certified in various behavioral and mental health modalities to assure you, the client, that her knowledge and expertise with complex trauma, depression, anxiety and everyday life stresses is provided. Her clients entrust her to provide and recommend the right resource and implement the best modality, from Trauma Focused to Cognitive Behavioral Therapy (CBT) to Dialectic Behavioral Therapy (DBT) to Sand Tray Therapy. She assures the client's needs are being met and provides a safe and supportive environment.
Whether you are struggling with depression, anxiety, sadness, or life stresses, Betty wants each of us to be heard and understood, and for each of us to recognize our self-worth while achieving our personal goals. Whether you or someone you know struggles with various problems or difficulties, we can work on this together. Let's start your life's journey together and sort things out for a positive outcome.
Mission Statement – For each of us to be heard, understood and for each of us to recognize our self-worth and well-being.
Experience
As a psychotherapist for 5 years, I empower people to live life to your full potential. Several years ago, I pursued a Bachelors' Degree in Social Work which led me to achieve my Master of Social Work, both from the University of Shippensburg. I began my social work career working with Children and Youth Services, providing guidance and services for the children and families of Adams County, PA. As an intake caseworker, helping the severely abused and neglected children of the county, I decided to become a licensed social worker. This decision led me to work as an outpatient mental health therapist with TrueNorth Wellness Services. As a result, I have served several hundred clients from a board spectrum of social-economic, cultural, and sexual and faith orientations. This career choice has led me to a deeper understanding of:
How to help the client find their voice
Creating a therapeutic relationship between therapist and client
Providing empowerment and build self-esteem
Skill building in communication, problem solving, and conflict resolution
Complex Trauma
Parenting Strategies
Attachment and positive relationships
My goal is to empower the client to overcome your personal challenges and maintain a nurturing environment with emotional, behavioral and cognitive regulation.
Work Experience
Outpatient Therapist and Manager- TrueNorth Wellness Services
Incredible Years Parenting Coach- Hempfield Behavioral Health
Child Protective Services/Understanding Trauma – Facilitator / Trainer – self-employed
Adams County Children and Youth Services – Intake Caseworker
Certifications & Licensure
Licensed Social Work
Child Forensic Interviewer
Trauma Focused Cognitive Behavioral Therapist (TFCBT)
Dialectic Behavioral Therapy (DBT)
Sand Tray Modality
Parenting Coach
Community/Volunteer
Adam County Children's Advocacy Center – Board President and Member
Adams County Arts Council – Board President and Member
United Way – Volunteer
Community Facilitator – Training Child Protective Services for Complex Trauma
Community Facilitator – Healthy Adams County Agency
Awards / Recognition
Adams County Children Advocacy Center – MDIT Star Award – Child Abuse Advocate
Harrisburg Area Community College – Distinguished Alumni Award
Adams County Arts Council – Community Service Award
Education
Harrisburg Area Community College – 2008 Associate's Degree of Social Science
Shippensburg University – 2010 Bachelor's Degree of Social Work
Shippensburg University – 2014 Master's Degree of Social work